Khadija Idrissi Janati of Morocco Visits Korea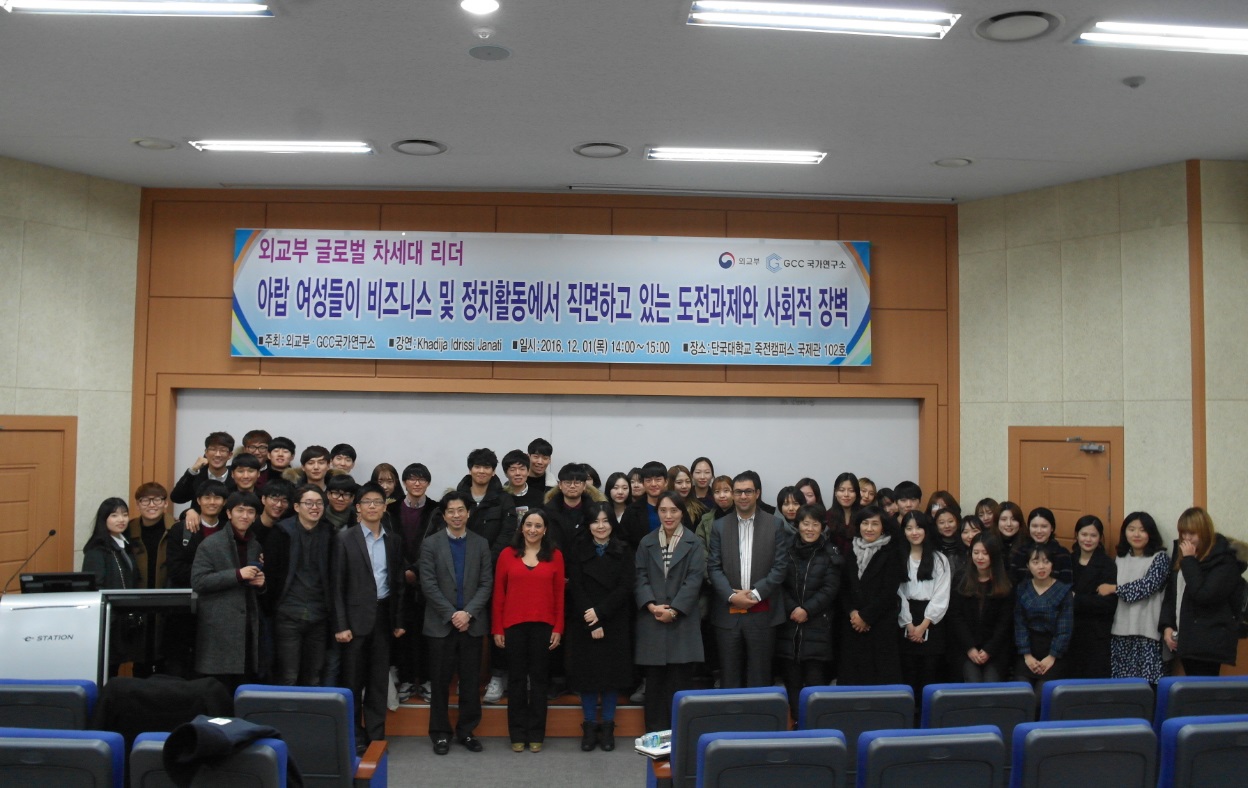 KMK Group CEO Khadija Idrissi Janati, a female Moroccan entrepreneur and one of the 2016 Young Global Leaders designated by the Davos Forum, visited Korea for 5 days from Monday, November 28 to Friday, December 2, at the invitation of the Ministry of Foreign Affairs and met a variety of people working in different fields.
As her main areas of interest are social enterprises and the corporate environment, Khadija gave a lecture on the "Social and Solidarity Economy in Morocco" at Seoul City's Social Economy Support Center and held a discussion on the topic with lecture participants.

She also visited institutions and organizations such as the Korean Ashoka fellows, social enterprises in Seongsu-dong, and the global cultural NGO WCO (World Culture Open) and held constructive discussions with related people on the subject.
As a businesswoman, Khadija showed a particular interest in the social activities of Korean women. She visited the Seoul Dongbu Women's Development Center and gave a lecture on "Women in Morocco-Between Reality and Aspiration," through which she exchanged opinions with other participants and the audience on issues facing both Korean and Moroccan women.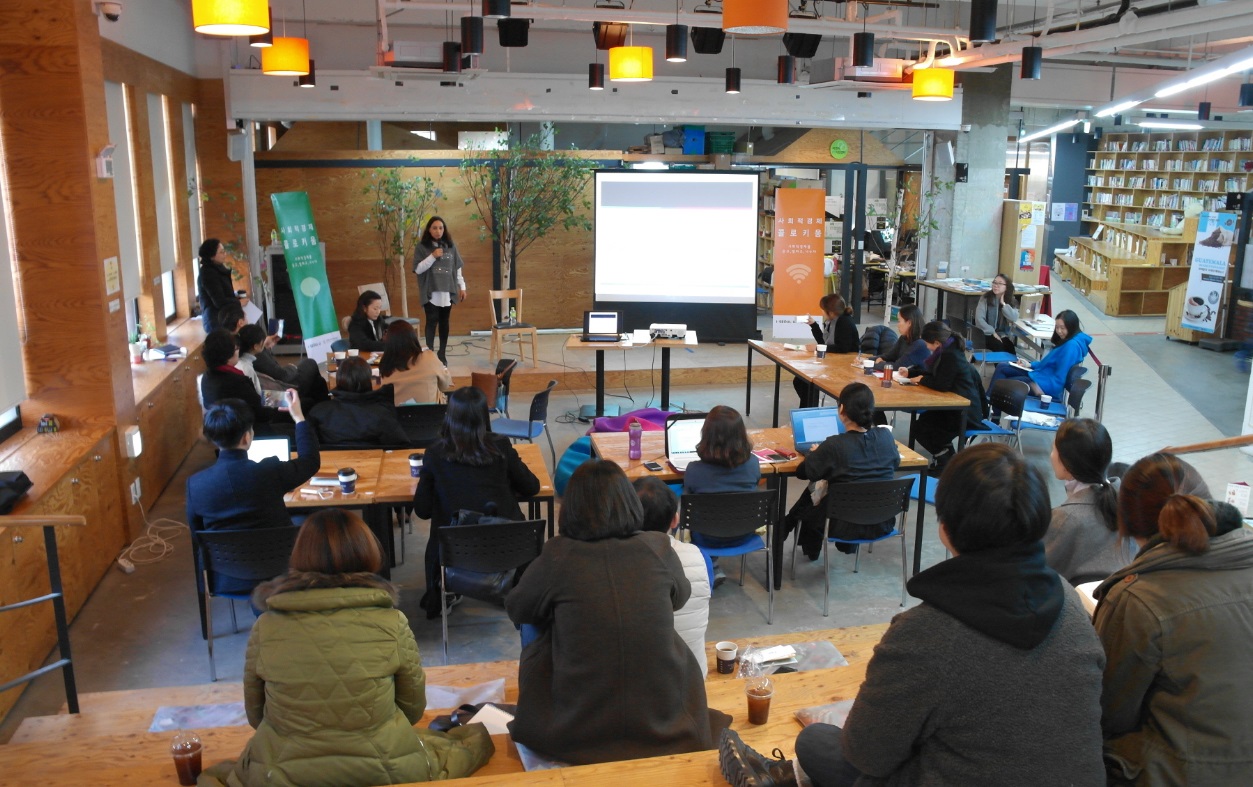 Outside her official schedule, the Moroccan CEO also found time to visit to Ewha Woman's University, Gyeongbokgung Palace, Insa-dong, the Demilitarized Zone, Samsung D'light, the Heyri Art Village in Paju, and other sites where she was able to experience the national security, economic, historical and cultural facets of Korean society, thereby deepening her understanding of the country.
During her meeting with the Ambassador for Public Diplomacy at the Ministry of Foreign Affairs, Khadija said that Morocco had been paying more attention to Europe, the United States and Africa due to their geographical closeness but the country's interest in Asia has increased remarkably over the past 5 to 6 years. She also expressed her appreciation and pleasure at having been invited to a major Asian country like Korea at such a time.
(CEO Khadija visited Korea as part of a public diplomacy project aimed at increasing exchanges in various areas and promoting Korea to global opinion leaders)